Clarion Call Outlining the Crimes Against Humanity with host Sacha Stone and guests Dr Judy Mikovits, David Martin, Robert F. Kennedy and Rocco Gallati.
1-10-21 Now available: Full Transcript of Livestream + video updates
Following are some relevant updates based on requests and suggestions we received. The "Focus on Fauci" Video and Full Transcript are now available for download.
Livestream Video Download:
https://earthheroestv.com/programs/special-free-live-broadcast-5th-jan-2021-focus-on-fauci-46120-a90064 (click "download" under the video)
Full Transcript PDF Download:
https://icedrive.net/0/8bz4ZG8Jxm
Easier context based sharing for the Focus on Fauci Documentation
We received a great suggestion to obtain www.focusonfauci.com allowing people to verbally say in a conversation: "Go to FocusonFauci.com for the replay." It would be easier/clearer to text, too.
You can now tell people to simply go to focusonfauci.com and it will re-direct to our main site.
Clarification on Freedom Rally
In our previous communique we highlighted the Freedom Rally where Dr. David Martin and Kevin Jenkins from Urban Global Health, plus so many other leading voices gathered to speak on stage.
Please listen Dr. David Martin standing in front of the Senate Office Building as he lists the felony crimes perpetrated against the American people by Dr. Anothony Fauci, Dr. Robert Redfield, and Alex M. Azar: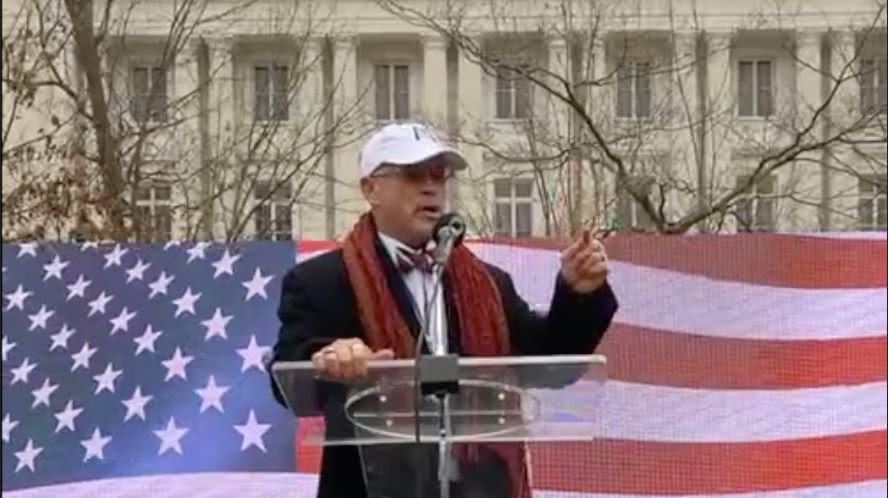 https://www.bitchute.com/video/AT13IAHRT1fJ/
For truth and justice,
NewEarth Media Team
Focus on Fauci
Visit our Focus on Fauci Newsfeed