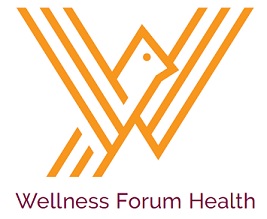 New!  Concierge Program For Cancer Patients
From Wellness Forum Health
https://wellnessforumhealth.com/
Call 614-841-7700 or email shermank@wellnessforum.com

The decisions made by cancer patients are some of the most important they will ever make.
Survival can depend on choosing the right diagnostic tests, the right treatment protocols, and the right healthcare providers. Conventional treatments are often not as effective as represented, and getting accurate information from doctors can be challenging. Evaluating the seemingly unlimited array of alternative treatments can be just as daunting. Add to this some justifiable fear, along with pressure from well-meaning family and friends, and it's no wonder cancer patients feel overwhelmed.

We can help!
Outcomes are better when decisions are well thought-out and based on data!

Our specialty – informed medical decision-making – involves evaluating the risks and benefits of diets, supplements, tests, drugs, and procedures. Once decisions are made, we assist with logistics which include dietary change, negotiating with doctors and institutions, communication with family members, and emotional support.

Our concierge program for cancer patients includes:

Concierge Membership Foundational courses (InforMED 101 and InforMED 201)Access to an online articles library (new ones added weekly!)Access to an online video library (over 200 videos)Monthly Q&A sessions with Pam PopperMonthly live classes on health-related topics and booksOne-on-one sessions with our Informed specialistsOne-on-one sessions with our dietitians
Cancer 101                                                             Online course that covers history of cancer and cancer treatment, causes of cancer, characteristics of cancer, screening, diagnosis and treatment basics.
Cancer 201 Online in-depth exploration of alternative treatments and treatment centers including IV vitamin C therapy, dietary supplements, Rife Machines, Hoxey, green tea, medicinal mushrooms, hyperthermia, immunotherapy, energy healing and more!
  Monthly Support Conference Calls These calls offer an opportunity for discussion, information sharing, and community for patients as they go through the process of regaining their health.
Tuition: $1495 (one year).  

Just found these great articles on Pam's MAKE AMERICANS FREE AGAIN site. Be sure to visit and see some good news!